Online Antenatal Course
Understanding pregnancy, labour, birth and your baby
This Solihull Approach antenatal online course gives parents practical information about pregnancy and birth, whilst at the same time introducing them to their baby.
It explains how and why those around this baby are so important, whether they are the mother, father, partner, grandparent or birth partner. It integrates the traditional information given on an antenatal course with a new approach to starting their relationship with this baby before the baby even makes an appearance.
The course was developed by Registered Midwives working with health professionals in the Solihull Approach team. It has the same content as the Solihull Approach face to face antenatal course, which has the same name 'Understanding pregnancy, labour, birth and your baby. This means that if one person goes on the face to face course and the other does the online course they will cover the same material.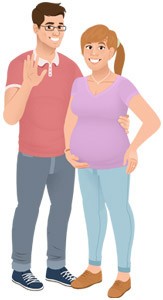 If a parent cannot access an antenatal group, this course is a good alternative
If one parent is in an antenatal group and their partner can't attend, this course is a good alternative for their partner and others around the baby
It means that everyone around the birth of this baby can do this course, including grandparents
There are 9 modules
There are interactive activities, quizzes and video clips
It works on mobiles, tablets, Pcs, Macs, ipads and laptops
Costs just £19
This course is best viewed with an up to date browser, such as Internet Explorer 11 (
external link
) or Google Chrome (
link
).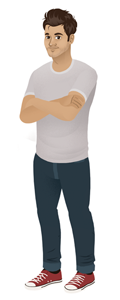 Module 1 Welcome!
Module 2 Helping you and your baby through pregnancy and birth
Module 3 Getting to know your baby in the womb
Module 4 You, your baby and the stages of labour
Module 5 Helping you and your baby through labour and birth
Module 6 Feeding your baby
Module 7 Who's the Daddy now? – I'm the Daddy!
Module 8 After your baby is born
Module 9 Congratulations
The antenatal course costs £19. If you, as a practitioner or commissioner, would like to purchase multiple copies of the Solihull Approach antenatal online course,
contact us
or  
order here
 We will then arrange to invoice you and enable access. Discounts for multiple purchases are available. The discount is 10% for orders of 10-49, 15% for orders between 50-99 and 20% for orders above 100. There are larger discounts for hundreds or thousands of parents, with Multi User Licences available. Many areas buy multiple copies at a discount to use as part of their parenting strategy.
Parents